Slow Down Single (Released March 2019)
Recording at Eleventh Hour Studio in Brooklyn, NYC. Mixed and Mastered by Jack Kotz
"Her vocals are soft and reassuring. It all comes together to capture that feeling where nothing, and everything, is right in the world." — Left Bank Magazine
"Ethereal and solemn, Stella in the Clouds' Slow Down sends you into a daydream from which you'd rather not snap out, and it sets a brilliant example of how far she can go." — High Clouds Magazine
Stella in the Cloud's production philosophy "lies just underneath the skin. Ever delicate, but never out of place. With care and unobstructed mirror views, 'Slow Down' dances, in silence – in heart." — Come Here Floyd
"Shoegaze/Dreampop: Stella in the Clouds – Slow Down" — Synths of Eden
Monday Thrill Single (released November 2018)
Recorded & Mixed at Eleventh Hour Studio in Brooklyn, NYC. Mastered by Sharefe I.Islam / Azteknique Productions
Live Recording at Nothing But Air Studio
Walk Away (Ben Harper Cover)
Chill cover Tuesdays. If there was a soundtrack to life lately, this would be it. Thank you Ben Harper for this resonant song.
Live Recording in the mountains of France
An impromptu recording of "Like Spinning Plates" (originally from Radiohead). It's hard not to fall in love with this magnificent piano theme and haunting melody. Spinning endlessly. Many thanks to Radiohead as always for being a revolving source of inspiration, and pushing music with every song.
Problms (6LACK Cover)
Chill cover Tuesdays à la French sauce
Sail to the Moon (Radiohead Cover)
Paying tribute to my favorite band Radiohead.
Monday Thrill Music Video
Quiet Collision Music Video
Made by Eleventh Hour Studio
Warrior Music Video
Video edited by Skye Milan
Hazy Mountain Roads (Ambient Chill-out Track)
Experimental music and footage for a new song. Filming on a road trip in the French Alps.
Slow Down Music Video (in progress)
Behind the scenes filming the Slow Down music video with Ryan and Douglas
Making of Awake We Dream
A journey from New York City to France though the water, mind and clouds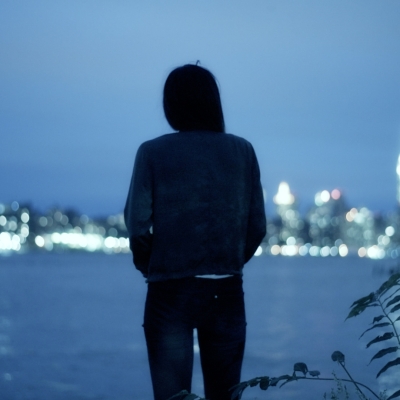 Awake We Dream 2016
Exile on Earth 2014
Stella in the Clouds is a French singer, songwriter and multi-instrumentalist with a keen ear for experimentation and great melodies. From Brooklyn NYC, Stella creates music that blurs the lines between genre definitions and categories. Her sound exploration ranges from the haunting textures of trip-hop and electronic music, to chamber music, alternative R&B, indie-pop and folk, among others. With a focus on creating sonically diverse tracks, she had the opportunity to release two forward-thinking studio releases, as well as various collaborative works.